I am part of a wonderful weaver's guild in my area (the Duneland Weaver's Guild) and each February, we have a panel of members present a project. It's my favorite meeting of the year, hands down!
What makes it so special is that each participating weaver was given an envelope with 4 cards in it, back in September. Each card contained an element of the project. It is up to each person to interpret a project using those guidelines. Each of us have different cards, so we'll end up with very unique results.
It's fascinating to hear someone's thought process when it comes to this exercise! The stories people share are as exciting as the projects! Over the last 10 years, I have participated probably 2-3 times. So I figured I was due this year!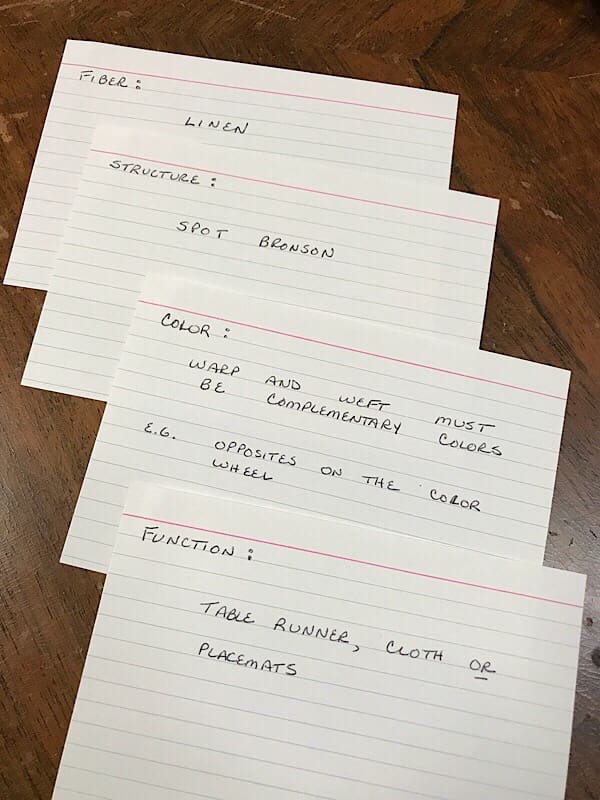 My hand of cards read like this – linen (fiber), Spot Bronson (type of weave), complimentary colors, and table runner/cloth/placemats (I can choose which one). I knew for a fact that I didn't own a lick of linen anywhere in this house. So my first order of business was to order yarn! (You know, it's a burden, but somebody's got to do it!)
Instead of using 100% linen (which comes in about 2 colors), I went with cottolin – a blend of cotton & linen. The yarn arrived last Thursday afternoon and I began planning. I had a couple of hurdles here. (A) I've never worked with this yarn before, and (B) I've woven a Spot Bronson pattern probably once in my life.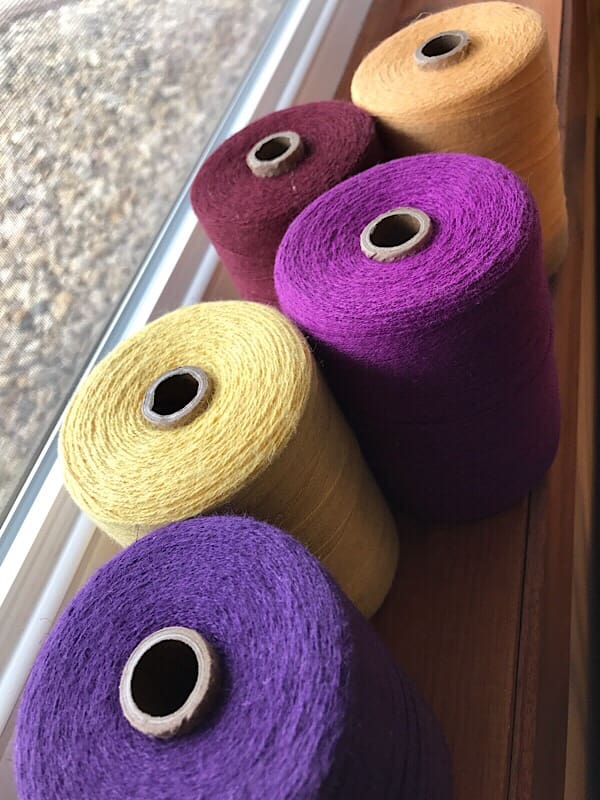 After quite a bit of research, I settled on a plan of attack – a table runner in yellows and purples. So far, I have measured it on the warping board and sleyed it into the reed. But then, I realized I had a bad case of faulty math and tomorrow, I'll need to add another inch to the project. You know, it happens to all of us!
I'm really enjoying the process of working with a new fiber, a new weaving structure, and generally being stretched in different directions! It's a fabulous break from the typical patterns running around in my head!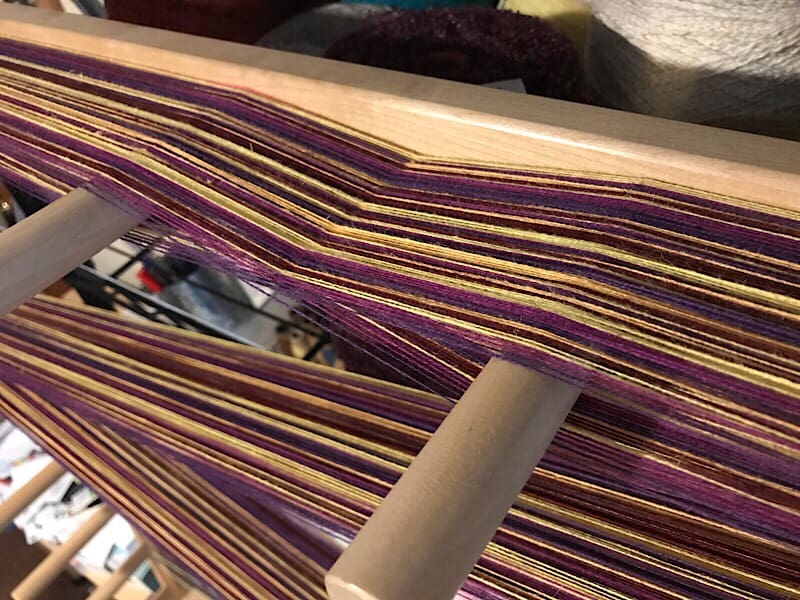 So next up for me is fixing my mathematical problem, threading some heddles and getting the project into the floor loom. I can't wait! Stay tuned…
How do you feel about new challenges? Love 'em? Hate 'em? Only if it's for a grade?
Song of the Day – Fiona Apple, "Fast As You Can"