Yesterday, I had the pleasure of a free day! And on my list of ways to enjoy it was to sit down at the loom and finish my cottolin table runner. Now if you recall, the project has been giving me grief thus far. But being the optimist I am, I was hopeful all the challenges were out of way. Being the realist I also am, I thought I'd give myself an entire day to knock it out, just in case!
I pulled out my pattern book to get the correct order of things and plunged right in. If I were being more cautious, I would have done some sampling, just a few inches of the pattern to be sure I knew what I was doing. But, I was feeling brave and threw caution to the wind!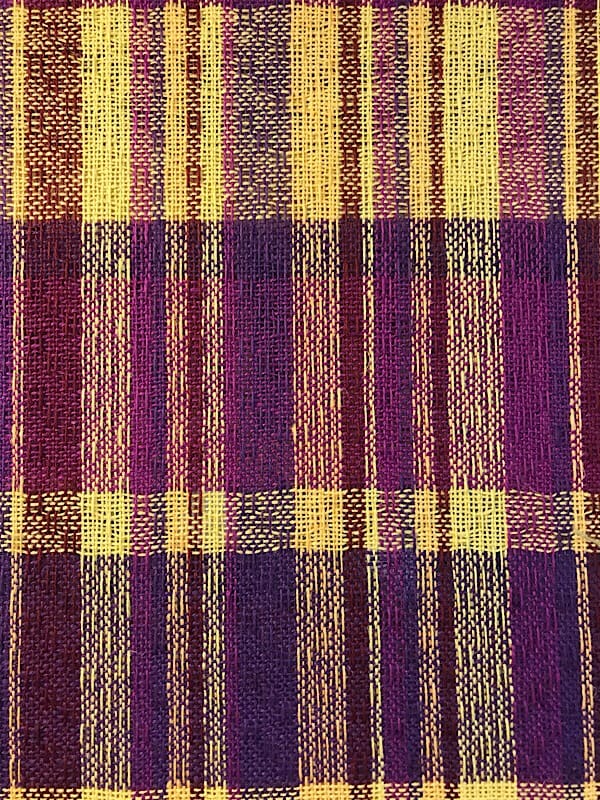 This project is all done in a Spot Bronson pattern, meaning it has carefully organized floats throughout the fabric. (A float is yarn that skips over a number of other yarns – especially noticeable when it's surrounded by plain weave.) I've done a little of this pattern before – really just enough to know if it looks wrong.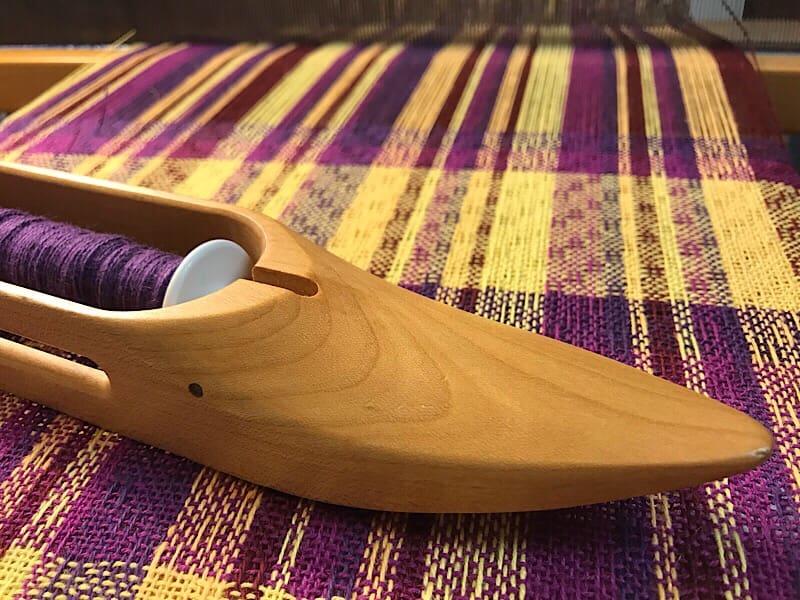 What I discovered as I worked through the day was that the weaving part was fine! It was the advancing part that made me break out in cold sweats! The nightmare of winding on was still too fresh. But, I persisted and sure enough, after a morning and afternoon of weaving, I took it off the loom!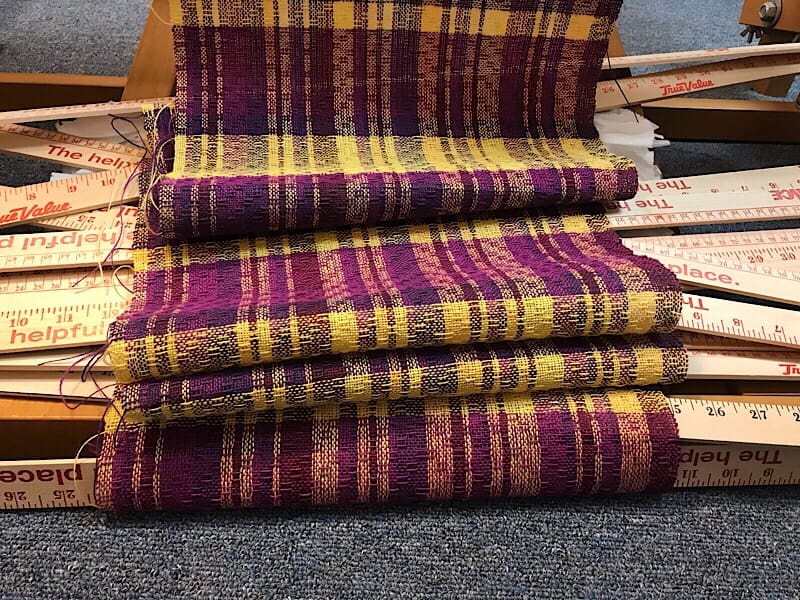 The assignment for the rest of the weekend is to finish finish it! In weaving there's a variety of milestones – getting a project into the loom, weaving the project, and then transforming the fabric into the intended item. So I'll be tucking in stray yarns, knotting the fringe, washing the fabric, and finally any touch-ups at the end! It'll be a beautiful Spot Bronson table runner if it kills me! (Ha! Better not tempt fate here…)
What's on tap for your weekend?
Song of the Day – Evanescence, "Going Under"