Custom Work
Have a special item you would like transformed? Or are you interested in specific colors for an item in our shop? Well, good news, Acton Creative is happy to collaborate and create a piece that is unique to you! Chris has completed dozens of custom projects ranging from a set of handbags incorporating personal neckties, to a table runner in earthy, natural colors reflecting a home in the woods.
1
Check out a sample of past custom projects and fill in the form below.
2
Chris will get in touch to discuss your project and then begin weaving.
3
Your custom project will be delivered to you, along with a personalized video of your fabric being created on the loom.
Diane updated her living room space which was connected to her dining room. And while she didn't want to replace her table and hutch, she was interested in updating them a bit to go with the new colors and furniture in the living room. So, we collaborated on a table runner in calm colors that blended perfectly with her new sofa and chairs.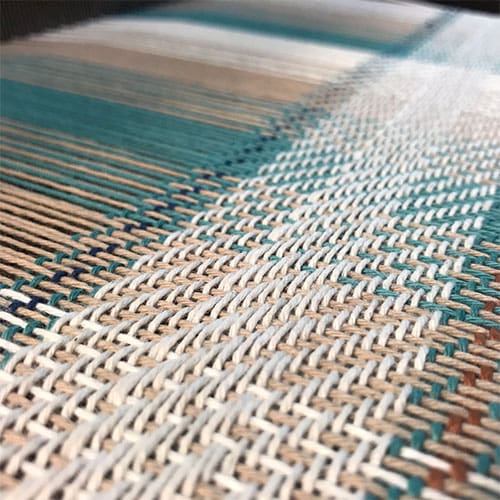 Cindy had kept neckties and handkerchiefs from her parents and wanted to create custom wallets for friends and family. So we decided to incorporate the neckties into the fabric and then use the handkerchiefs as the lining, ultimately transforming her special family items into unique treasured heirlooms.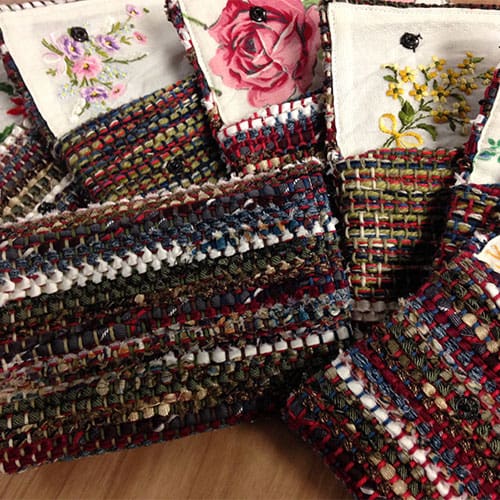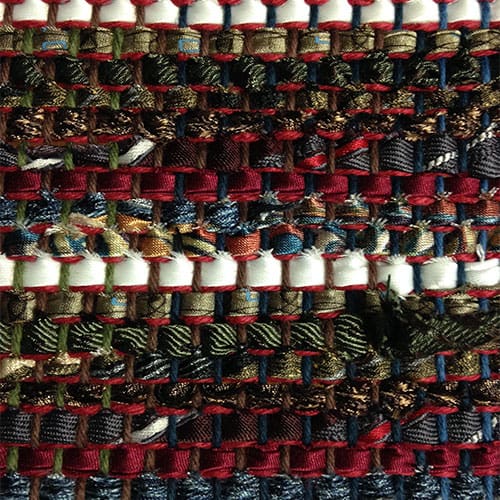 Sandi was interested in a table runner using recycled materials and wanted it to blend in with the natural colors in her home. We chose to use a variety of recycled neckties in the fabric of the runner, leaving the edges of the ties raw to create an overall soft, earthy effect.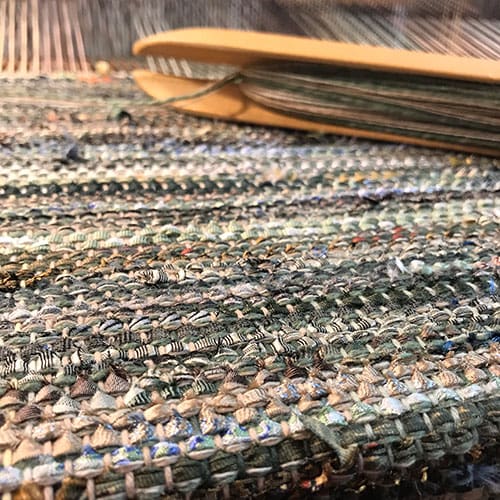 Let's Get Started
Fill out the following order form and Chris will contact you within 5 business days to discuss the details of your project. If you have any specific questions about the form, please email Chris at chris@actoncreative.net.