Today was a road trip kind of day, let me tell you! It was lightly snowing when I left my house about 8:30 and I quickly drove out of it to discover that most of the world (Indiana & Illinois, in this case) had a startling blue sky with no precipitation! Ah, living in the "lake effect" zone…
This actually worked in my favor since I drove south & west to Decatur, Illinois on dry, albeit freezing, roads. I was asked to be a participating artist in a new shop called the ArtFarm Decatur and today was my day to drop off inventory!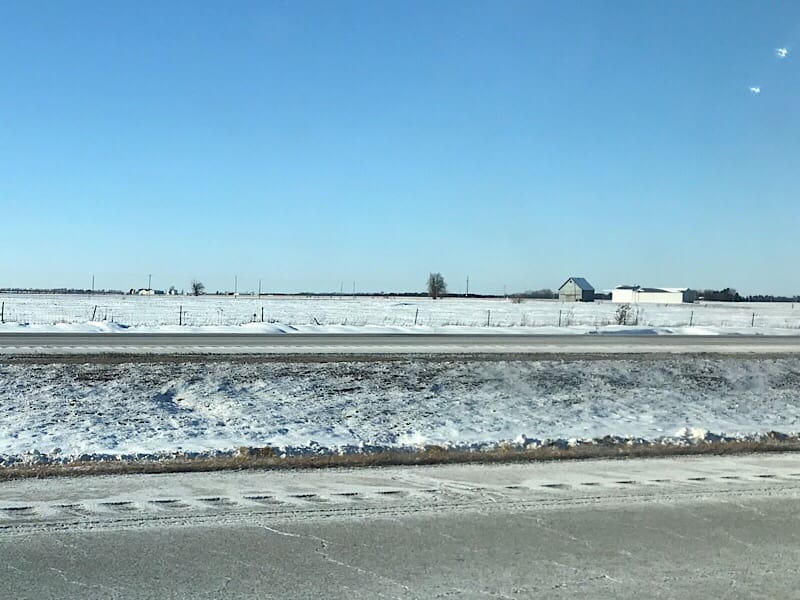 Now, let me share a little background information here – I spent my younger years in a town called Rantoul, Illinois, which isn't all that far from Decatur. So being in this part of the state is a bit nostalgic for me! The flattest land you've ever seen, hardly a tree in sight, and a million miles of sky. If it wasn't winter, corn and soybeans would play a prominent part in the image, too. I have lots of memories tied to this particular landscape!
Even though I grew up in Central IL, I gotta be honest, I knew next to nothing about Decatur! Turns out, it has a delightful downtown and it is going through some serious revitalization! And the ArtFarm Decatur is in a great location, close to all the action! Peggy, the owner (on the left), is totally a kindred spirit! I have no doubt if I lived closer we'd be thick as thieves! Truthfully, it may be safer for the rest of the world having us a distance apart… I can only imagine the trouble we could get into!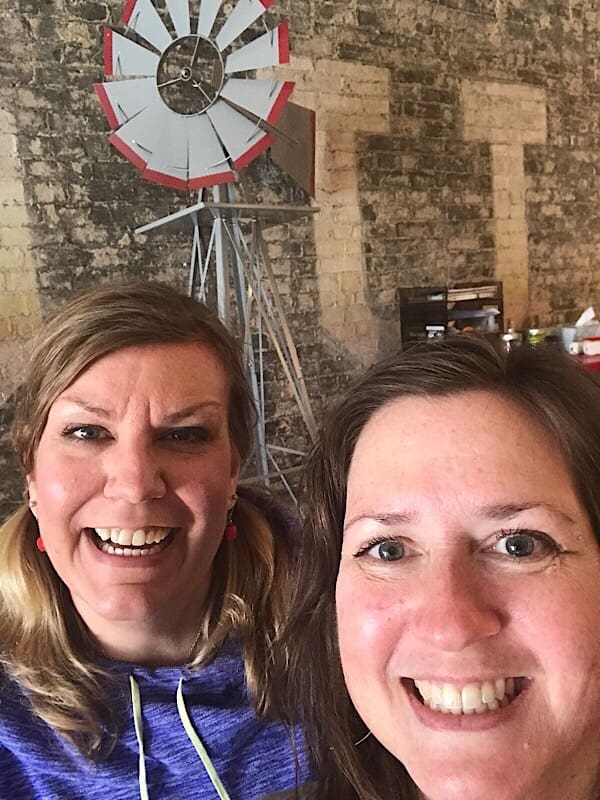 Peggy has plans for a soft opening the middle of January and a bigger shindig in March. Seeing the location and hearing her plans for it is so impressive! While I've never longed to have my own retail space, I can completely appreciate the vision and drive it takes to make it a success! And Peggy has all that and more! The space is going to be funky and fun, but still really thoughtful when it comes to displays and how people will shop there. I can't wait! If you are floating around central Illinois, be sure to stop in – 252 N. Park St., Decatur, IL 62523!
After my fabulous meeting with Peggy, I bundled back up and drove home! (I did make a pit stop in Rantoul for a hot beverage, just for kicks!) All in all, not a bad way to spend the day!
How did you cap off your work week?
Song of the Day – Carolina Liar, "I'm Not Over"