Last night, I attended a networking event at my friend Kim's store, Nest Number 4. I don't know about you, but for me, the word, "networking" brings up a variety of connotations – some good and some more like having a root canal.
I've definitely attended my fair share of bad ones where I stand around awkwardly with a room full of people who ask me the same questions repeatedly. And from my perspective, the questions always seem to be code for, "what can you do for me?"
On the other side of the coin, I've participated in events where folks genuinely want to hear from you and even offer connections to truly benefit your business. I think in all of those instances, it was a much smaller group that already had some things in common.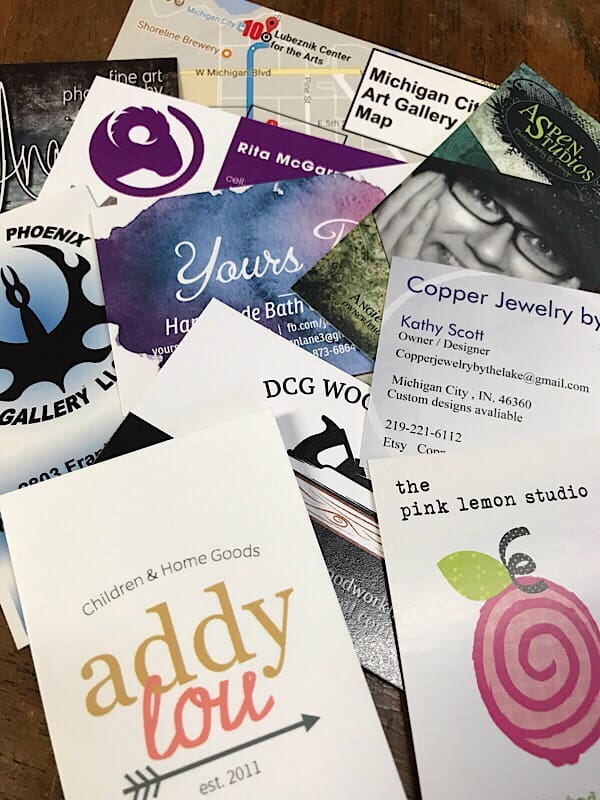 Our meetup at Nest Number 4 was just that – a smaller group with a common thread. Kim did a great job of setting the scene and getting the word out! To add to that, this particular collection of local artists and business owners played really well together, if you know what I mean! No one person dominated the time and everyone seemed really genuinely interested in one another! Pretty rare, when it comes to a traditional, "networking" shindig!
When I psych myself up to do one of these, I go into it hoping to learn more about what people are doing around me and hopefully really connect with someone! As a small business owner, it's so nice to hear other people's stories that run parallel to your own! And I firmly believe that we all need to support each other because there's plenty of room for us all! (Clearly, I watched a Christmas Carol too many times – that was a serious Tiny Tim moment there!)
So after a very satisfying evening with a fabulous group, I'll be sure to check out their businesses online and cheer them on however I can! And you never know how our paths will intertwine in the future! Here's to the best kind of networking!!! Thank you, Kim, for making it happen!
What has been your experience with networking? Any suggestions?
Song of the Day – X Ambassadors, "Ahead of Myself"