Last weekend, after my quick blitz up to Wisconsin, I joined my friends for Girls Weekend. There are four of us who have been meeting up about four times a year for over ten years now!
We all met when we worked together at Discover, the credit card company. And as we moved on to other jobs and locations, we started coming together for an occasional weekend of camaraderie.
There have been weddings and babies and multiple addresses. But, we've always stuck together, the four of us! It's a crazy special bond that's a fabulous gift!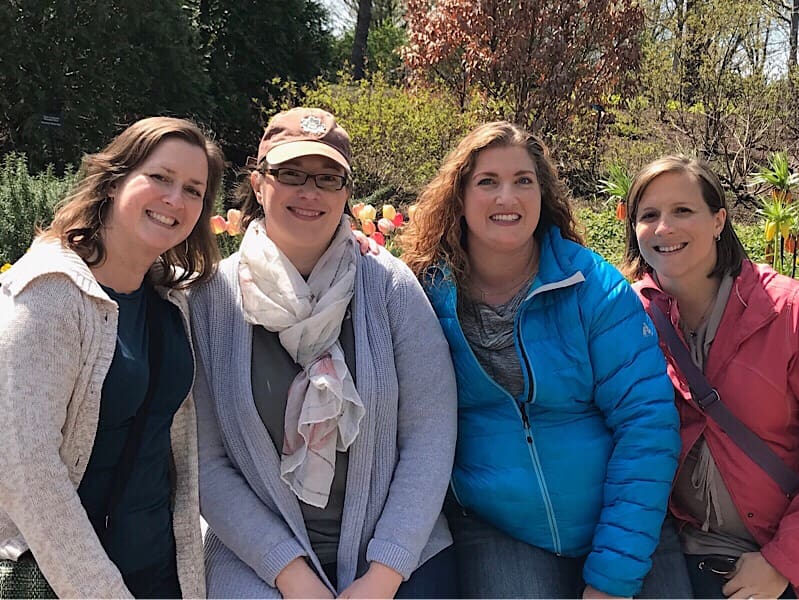 In the early years, we would try to plan something cool to do away from the norm. But, these days we typically just sit around catching up and letting the stress drain out of our shoulders – at least for a weekend.
As I think about running my own business and the constant trickle of pressure that comes with it, I value my time away for Girls Weekend that much more! We didn't do anything life-altering and our 48 hours together probably won't stand out as memorable twenty years from now. But, the accumulation of the experiences, the conversations, the hugs, the laughs – all that is so important in keeping me centered.
Driving back home yesterday, I marveled at how that time with my girls was just what I needed in order to re-focus! It's amazing how important it is to have time away from work so I can work better!
What do you do to keep your life balanced?
Song of the Day – Big Data, "Dangerous"